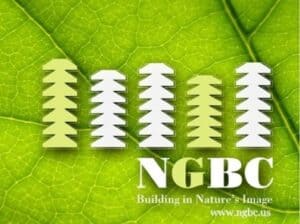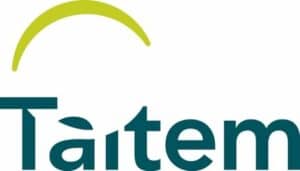 *For Immediate Release*
Contact: Liz Benjamin
518-424-0356
Beacon Communities Announces Historic Collaboration to Deliver Clean and Resilient Affordable Housing Across the State 
Developer Will Be First in New York to Have Entire Existing 2.5 Million Square-Foot Portfolio & All Future Projects on Path to Carbon Neutrality 
Ambitious Undertaking Advances Governor Hochul's Commitment to Accelerating Green, Electrified, or Electrification-Ready Buildings to Combat Climate Change 
ALBANY, NY (May 18, 2023) –Beacon Communities, one of the nation's largest affordable housing firms, today announced their commitment to ensure all current and future Beacon projects across the Empire State – retrofits and new construction alike – are on the path to carbon neutrality. This ambitious undertaking advances Governor Kathy Hochul's commitment to accelerating electrification and electrification-ready buildings to combat climate change.  
Beacon is the first developer in the state to take advantage of The New York State Energy Research and Development Authority's (NYSERDA) Carbon Neutral Portfolio Support via the  New Construction – Housing Program, which offers financial support for real estate owners, developers, and manufacturers willing to take the lead in designing, building, and operating low carbon and carbon neutral buildings, in recognition that the built environment accounts for more than one-third of New York's greenhouse gas emissions. 
Supported by up to $250,000 in funding from NYSERDA, Ithaca-based Taitem Engineering will review Beacon's 2.5 million square-foot portfolio across the state. Working with Syracuse based Northeast Green Building Consulting, Taitem will explore the best possible design options and opportunities to eliminate use of fossil fuels in all of Beacon's existing buildings as well as in new construction projects undertaken by the firm to ensure their current and future buildings are both clean and resilient. 
"With buildings responsible for just under 40 percent of all global energy-related carbon emissions, our industry must step up and do its part to fight climate change; that is exactly what Beacon is doing," said Dara Kovel, Chief Executive Officer at Beacon Communities. "Beacon is committed to being a leader in sustainable construction and management, and we are proud to be the first to participate in this important program to help the state achieve its clean energy goals."
"Beacon is dedicated being part of the climate change solution, and we have made sustainability a signature element of our projects across New York – including in the state's first carbon neutral public housing renovation in Rome," said Nicole Ferreira, Executive Vice President of Development in New York for Beacon Communities. "Public housing tenants deserve to live in homes designed to last and reduce energy consumption and costs at a time when we know electrification is the way of the future. Through our first-ever participation in this important NYSERDA program, Beacon will ensure it delivers on that promise while also helping the state to combat climate change." 
Taitem's review of Beacon's portfolio is scheduled to take place between April and December 2023. During that time, Taitem will work to formally define carbon neutrality for the company and create a series of protocols for all phases of construction to help meet climate goals. In addition, Taitem will develop metrics to help Beacon reduce embodied carbon on all projects, addressing everything from transportation and waste removal during construction to post-construction operation and maintenance.  
Doreen M. Harris, President, and CEO, NYSERDA said, "NYSERDA is pleased to support Beacon Communities as they move toward an entirely net-zero portfolio. Their commitment is another example of how public-private partnerships can help the State achieve our nation-leading climate and equity goals."
As part of her ambitious plan to improve air quality, reduce emissions, and set New York on the path to a clean energy future, Governor Hochul's final budget includes new requirements for advancing zero emission construction in new buildings seven stories or lower, except for commercial or industrial buildings greater than 100,000 square feet, effective December 31, 2025, and for all new buildings as of December 31, 2028. 
"Taitem is very excited to partner with Northeast Green Building Consulting, NYSERDA and Beacon Communities to make a profound shift to carbon neutral readiness for all buildings within the Beacon Communities portfolio. Beacon's commitment in this arena will serve as a literal beacon to other portfolio owners, lighting the way toward our shared sustainable future," said Yossi Bronsnick, President of Taitem Engineering.
#
About Beacon Communities LLC: 
Beacon Communities LLC is a privately owned real estate firm that develops, acquires, invests in, and manages a wide range of multi-family housing. Their portfolio includes affordable housing, market rate housing and mixed income-housing. Their developments range from new construction to historic adaptive reuse to the renovation of existing housing. They take on challenging developments and make them succeed. Their driving passion is to create well-designed, healthy homes that improve the quality of life of their residents and enhance the neighborhoods in which they are located. For more information about Beacon Communities LLC please visit www.beaconcommunitiesllc.com.
About Taitem Engineering PC: 
​Taitem Engineering, PC, is an engineering firm specializing in design​,​ commissioning, and sustainability consulting​ for high-performance buildings​. Founded in 1989, our clients include public and private entities, and our projects include buildings in all sectors including commercial, education, multifamily, industrial, and healthcare. Taitem has a unique combination of field-tested experience and deep expertise in building science. Our staff has planned, modeled, designed, commissioned, tested, and verified a variety of buildings that have achieved zero energy status.
About Northeast Green Building Consulting LLC: 
Northeast Green Building Consulting, LLC, and its affiliated company, Stack Resilience, LLC, work as an integrative construction management, builder and consulting firm, specializing in healthy, resilient, fully electrified, passive and carbon neutral homes and residential projects. Northeast specializes in adapting resilience science, the sciences of ecology and healthy building, traditional building science to all building typologies, and in preconstruction and infield verification services under a diversity of certification programs, including International Living Future Institute, PHIUS+, NGBS, LEED, and ENERGY STAR and the WELL Building Standard.
Back to All News