November 30, 2021
Beacon Communities Promotes Kristie Tafel Rizzo to
Senior Vice President of Property Management
Ms. Rizzo to oversee Beacon's Connecticut and New York portfolio
BOSTON – Beacon Communities is pleased to announce the promotion of Kristie Tafel Rizzo to Senior Vice President, Property Management. Ms. Rizzo has been with Beacon since 2005, most recently in the role of Regional Vice President.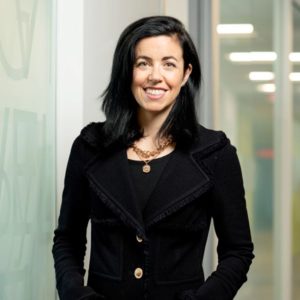 "Kristie has proven to be a leader who is always up for a challenge," said Darlene Perrone, President of Beacon Residential Management. "She exemplifies Beacon's mission of Living Well by Design and has displayed her passion for that work throughout her career. Her leadership skills and business acumen have been instrumental in our success, and we look forward to her continued contributions in her new role."
Ms. Rizzo has risen through the ranks at Beacon during her sixteen-year tenure at the company. She has successfully transitioned nine properties and teams to Beacon throughout Connecticut and New York, completed numerous successful construction and lease-up projects, and has built positive relationships with owners, agencies, and key stakeholders. In her new role as Senior Vice President, Ms. Rizzo will oversee Beacon's portfolio in New York and Connecticut.
Ms. Rizzo earned a BS in Administration from the University of Connecticut. She holds numerous designations in her field, including National Affordable Housing Professional Executive (NAHPe), Accredited Residential Manager (ARM), and Certified Occupancy Specialist (COS). She is also a Licensed Real Estate Agent in Connecticut.
About Beacon Communities LLC
Beacon Communities LLC is a privately owned real estate firm that develops, acquires, invests in, and manages a wide range of multi-family housing. Their portfolio includes affordable housing, market rate housing and mixed income-housing. Their developments range from new construction, to historic adaptive reuse, to the renovation of existing housing. They take on challenging developments and make them succeed. Their driving passion is to create well-designed, healthy homes that improve the quality of life of their residents and enhance the neighborhoods in which they are located. For more information about Beacon Communities LLC please visit www.beaconcommunitiesllc.com.
Back to All News