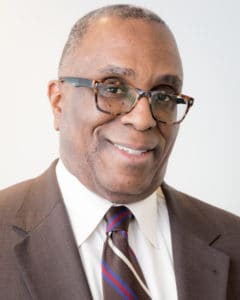 MICHAEL A. POLITE
Beacon Communities, LLC
Executive Vice President and Partner
Michael Polite brings expertise honed over more than three decades of developing affordable, mixed-income and market-rate housing in western Pennsylvania and eastern Ohio. From 2019 through 2020, prior to joining Beacon, Michael was Chairman and CEO of Catalyst Communities LLC – an affordable housing development company created by Michael and Beacon Communities. From 2009 to 2019, he was Chairman and CEO of Ralph A Falbo, Inc., where he identified and led projects creating 968 units with total development costs of over $200 million; preserved a mix of 1,005 family and senior housing units financed with permanent sources totaling $143,000,000 through a mix of tax-exempt bond/4% tax credit equity, 9% tax credit equity and market rate debt; and consulted on the economic development of low-income areas, resulting in over $50 million of investment.
Michael has served on the boards of Saint Joseph's House of Hospitality (a homeless shelter), Catholic Charities of Pittsburgh, and the August Wilson African American Cultural Center (Chairman). Michael currently serves as the Vice Chair of the YMCA of Greater Pittsburgh.
Michael holds a BA magna cum laude in political science from Niagara University (1983) and a MSPPM from Carnegie Mellon University's Heinz College (1985).
Back to All News